WHEN YOU ARE THROUGH LEARNING
Bruce's Beat 7-29-2015
While sitting in a doctor's office some time ago, I was reading an article that told the story of the most successful basketball coach in the modern era, John Wooden of UCLA. Wooden had been the coach for UCLA for 16 years prior to the 1964-65 season, but had only had moderate success. After the end of another season of mediocrity, Wooden went back to school. He determined that he needed to have more input from his coaches and players. Instead of having things "his way" he began to value those coaches on his staff who disagreed with him. He invited their suggestions, even their criticism of his methods, plays, and strategies. The result of reinventing himself as a coach? 9 NCAA champions in 11 years! To commemorate that first championship, Wooden hung a plaque in his office that read, "When you are through learning, you are through."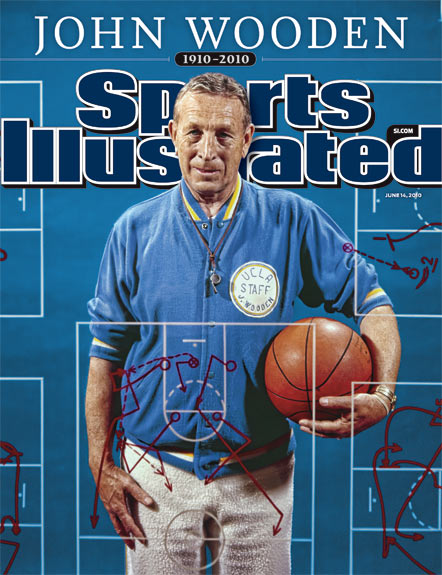 What does this mean for Christians? First, it means we need to always be studying the Word for ourselves. To think that because we have already read the Bible we don't need to read and study it anymore is to fail in the number one criteria for being a disciple - being a student! Note Alexander Campbell's admonition to the audience in his debate with Walker: "Go home and read your Bibles: examine the testimonies of those holy oracles; judge for yourselves and be not implicit followers of the clergy. . . . Of what use then is the Bible to the bulk of mankind, if you are not to presume to examine it for yourselves, or to think yourselves capable of judging it? This is to make you the dupes of haughty leaders . . ." (Richardson, 2:27). To study the Word for ourselves is to allow the Bible to challenge our ways of thinking and practicing. This is what it means to be transformed by the Word into the image of Christ.
Second, it means continually evaluating our methods and strategies for doing the work of Christ. Doctrine must not change, if it is in accord with the will of God, but our ways of presenting the truth can always be improved.
Third, it means getting out of our "comfort zones." Growth can be awkward (Remember your teen years?) And it is definitely challenging and uncomfortable. But to be like Jesus is to be continually poked and prodded, shaped and molded.
Remember what happens when you are through learning.
Works Cited
Richardson, Robert.
The Memoirs of Alexander Campbell
. Nashville: Gospel Advocate, 1956 reprint of original.