History of the Minksville Church of Christ
compiled by Bob Main
The Minksville Church of Christ can trace its beginning in Harrison County, Ohio back to the year 1833. Historical accounts of a preacher name Robert Cook who was involved in the work here in this area take us back to December 14, 1833. He pens a letter to those who had interest in the work in Nottingham township, some think this may have been those involved in the Restoration movement. Part of the letter reads as follows: "Since I saw you my health has improved greatly. I recently delivered five discourses in Nottingham, 23 souls made the good confession and were baptized for the remission of sins. The prospect in this place is truly flattering."
In another of his accounts he mentions 40 members in 1834. From November to May of 1836 he mentions in this time span 30 new members were added to the church at Nottingham. Robert Cook died on September 12, 1845, at the age of 41. He is buried in the Minksville Cemetery which is located across the road from the present building. His headstone is inscribed with these words: Elder Robert Cook, Died Sept. 12, 1845, Aged 41 yrs. At the base of the stone are these words: The Lord giveth and the Lord taketh, Blessed be his holy name.
The original building first used by the Church was located somewhere in the area where the cemetery sits on Minksville Road. It was a log cabine structure that was used from 1833 until 1853. The cemetery belonged to the Church until 1948. The following is an entry in the Church record book from the 1940's, "On August 1, 1948, the Minksville cemetery was deeded over to the township trustees, by the trustees of the Minksville Church of Christ, to be maintained by said trustees of Nottingham Township." Signed, Luther Kidder.
The building, which the Church uses today, is the same building that was erected in 1853. In fact, that date is carved into one of the foundation stones of the building. Over the years there have been many improvements made to the building to bring it up to modern day conditions.
Through the years in which the Lord's Church has been in this location, it has been referred to by different names. In 1881 it was called the Church of Christ at Nottingham, Ohio. In 1890 it was called the Disciples of Christ, and at one time it was called the Nottingham Christian Chapel. But since 1894 all written accounts say it is the Church of Christ at Minksville, Ohio.
There have always been faithful men of God who have stood in the pulpit and proclaimed the message of salvation to those who attended here at Minksville. Some them being: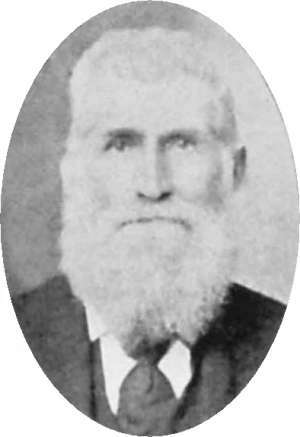 Nathan W. Cramblett
Brother Cramblett preached here in meetings from the late 1860's until the late 1890's. Successful gospel meetings were held where many people were converted to Christ. There are more than 150 documented baptisms which he was a part of. His first recorded baptism at Minksville was August 28, 1867. His last recorded baptism here was November 25, 1889. He also held meetings here in 1884, 1888, and 1890.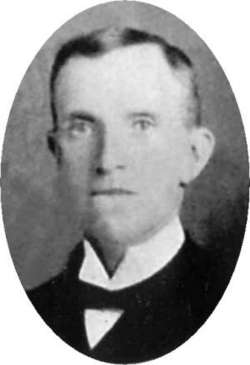 Charles H. Morin
Brother Morin preached here at Minksville in meetings from 1906-1919. During his sermons many were made aware of their spiritual condition and were converted to Christ. In his meeting in 1907 there were 29 baptism and 4 restorations. In 1910 there were 19 baptisms. In 1911 there were 3 conversions. And in 1919 there were 11 baptized. He truly had some convincing lessons.
J. H. Pennell
Brother Pennell held two gospel meetings here at Minksville from 1914-1916 in which 10 souls were saved. One of those was a person many remember, Clyde Lee, being baptized in September of 1914.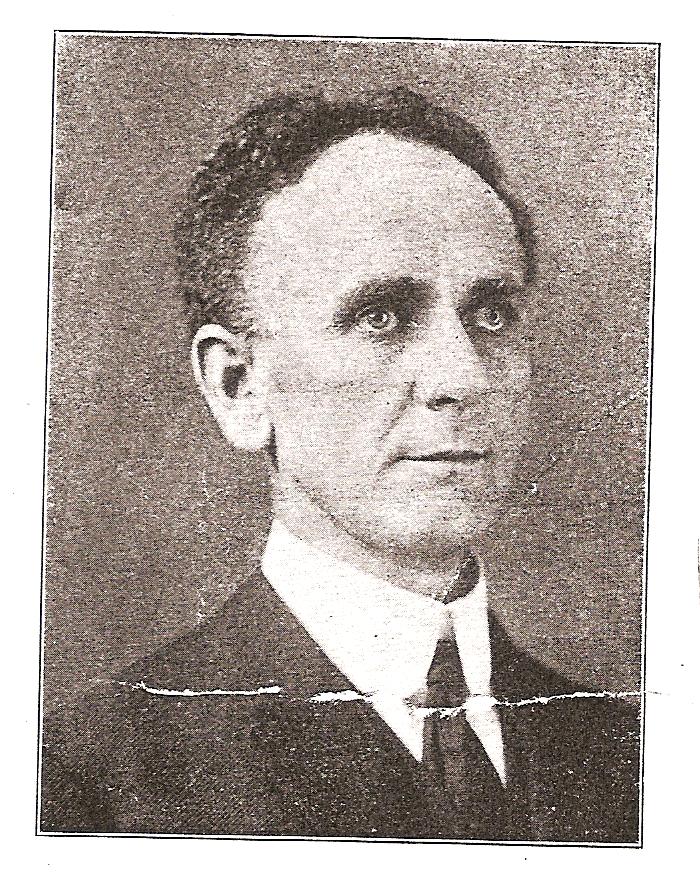 Thad S. Hutson
Brother Hutson held meetings here from September 11, 1921, which was his first work at this place, until his last recorded work in 1923. His first meeting went from the 4th of September until the 19th. One was those baptized during this first meeting was Ross Harris who many of us remember well.
Others who preached here at Minksville were:
M. Riddle - 1871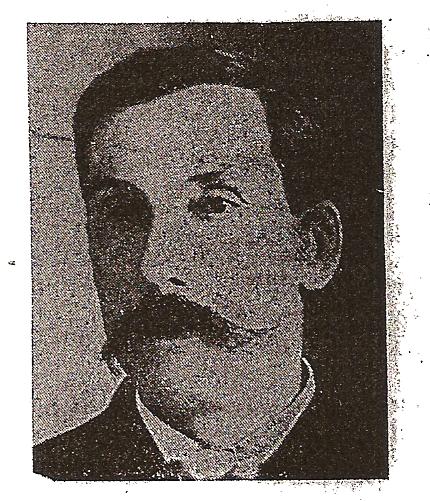 W. B. McVey - 1896-1904. By his efforts 45 people were added to the Church here at Minksville.
J. H. Hines - 1918-1920
C. D. Plum - 1921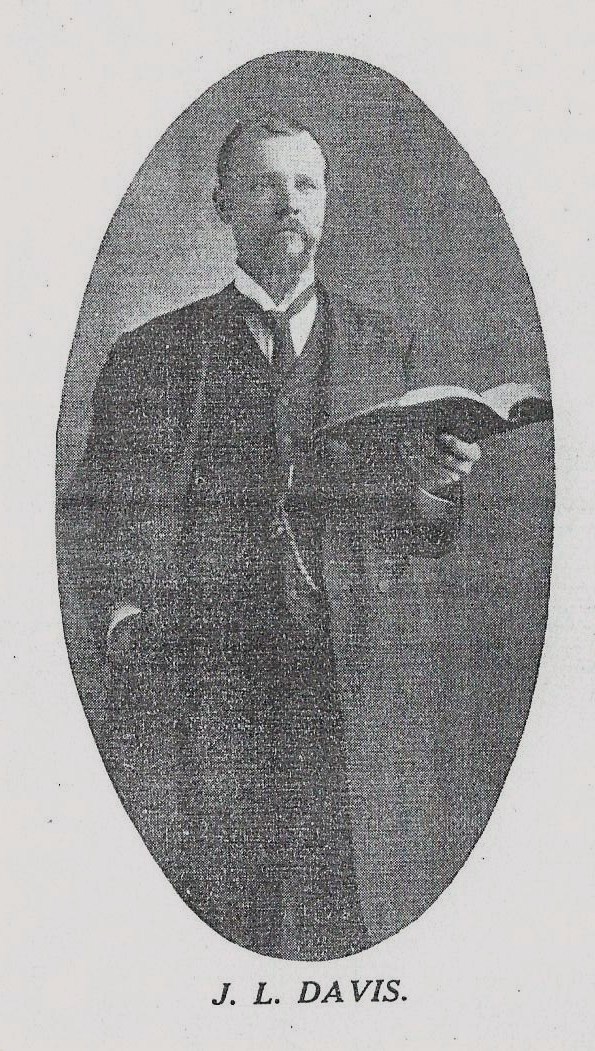 J. L. Davis - 1922
Russell Bankes - 1925.
Brother Bankes baptized Emory Kidder on October 6, 1925.
Much of the early accounts in this article were preserved by the efforts of Emory in his desire to keep Minksville's history alive.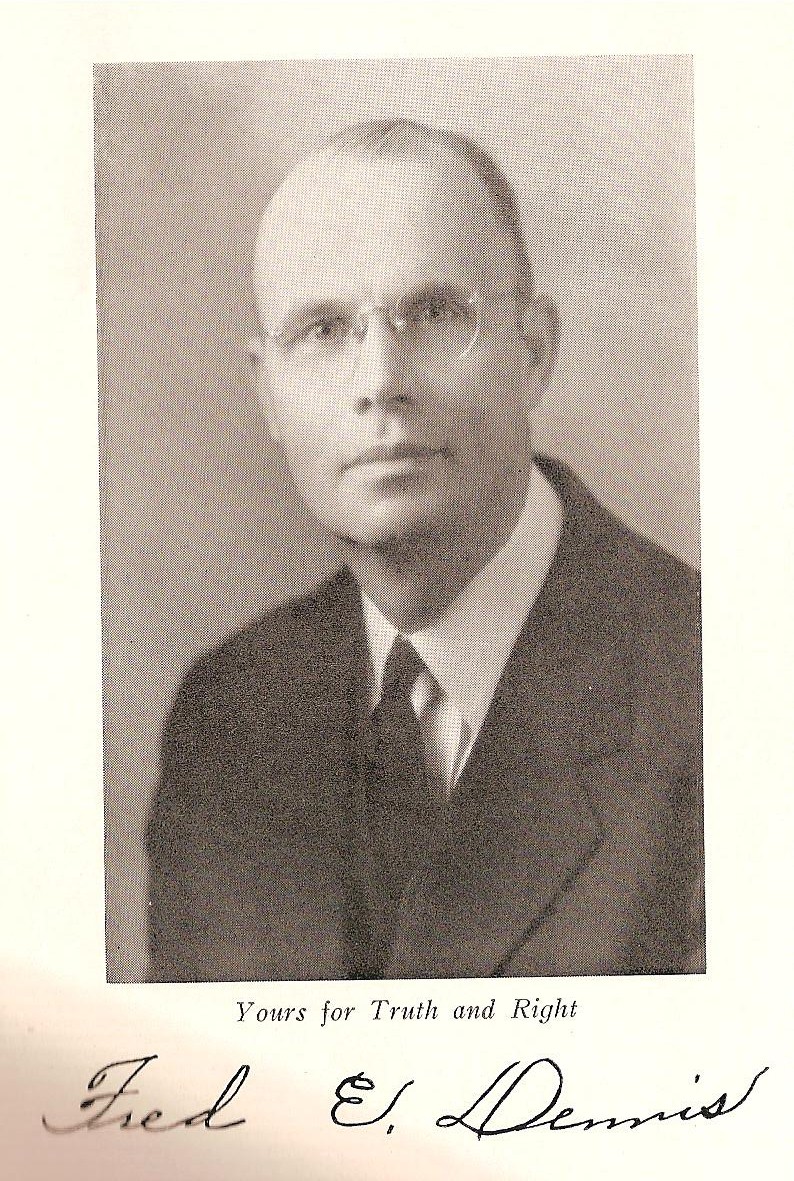 Fred E. Dennis - 1939
Odes Forshey - 1945
Many more men have filled the pulpit here of which we have no written record. But those who have proclaimed the message of Truth in this building have been very important in laying and holding firm the foundation of Jesus Christ here at Minksville, a foundation we strive to hold firm today.
On October 8th through 9th, in 1988, Minksville held a two day meeting celebrating 135 years in the same building. Those doing the preaching during this meeting were Bernard Mason, Harold Stanley, and David Myers.
This congregation of the Church of Christ has a rich history in this farming community and has influenced many people over the years for a better life in Christ. Many things have changed over the years but one thing still remains the same. The commitment of the members of the Minksville Church of Christ to preach the Word of God just as faithfully as those early Christians did in the past. Great servants of God have brought us to this time and place. And their work is deeply appreciated. We will strive to carry on the work started 181 years ago.
Thsi year, 2014, we celebrate 181 years since Robert Cook first preached the Gospel Message of Christ back in 1833 in Nottingham. We celebrate 161 years worshiping in the same building. God has been good to His people here at Minksville. May He continue to bless us in the years ahead.
Many fine men and women in Christ have served faithfully in the Church here in the years gone by. We miss and appreciate them deeply. Knowing that all things work for good, and that each and every generation has a place in God's work, we conclude with the words engraved on Robert Cook's grave stone.
The Lord Giveth and the Lord Taketh
Blessed be His Holy Name.
Minksville Church of Christ
36305 Brushy Fork Road
Cadiz, Ohio 43907
ADDENDA TO THIS HISTORY COMPILED BY BOB MAIN
Cadiz, Harrison County, Ohio, Dec. 14, 1833
"Since I last saw you my health has gradually improved up to the present time. I continue to visit the congregations in Knoxville, Olivet, on Cross Creek, Smithfield, and Deersville, regularly - together with sundry other places. The brethren in this section of the country are generally "strong in the Lord and in the power of his might." Addtions are made occasionally to the above named congregations. I recently delivered five discourses in Nottingham, Harrison County, when twenty-three souls made the good confession and were "baptized for the remission of their sins." The prospect in that place is truly flattering. The call for evangelists is great and urgent. I should be please to receive a fellow-laborer, "clothed with the panoply of Heaven." Will not some church favor me and the inquiring multitude with one? - Robert Cook.
Millennial Harbinger vol. 5 no. 1 (January 1834): 46.
Parkersburg, Wood County, Va. April 17, 1834
"The prospect in Nottingham, Harrison County, Oh. is truly promising. Our congregation amounts to upwards of 40. Others are searching the Scriptures. We have a beautiful site selected for a meeting-house, which will go up (no preventing providence) this season. The disciples appear to be doing well. We meet with much opposition from the sects. Rev. Wallace, the organ of Presbyterianism in this section of country, not possessing the candor requisite to induce him to meet us in open and fair discussion, took an opportunity at a night meeting to misrepresent and traduce. The pious gentleman remarked, among other things with respect to baptism, that if he should fall from his horse into the creek, he should consider it good baptism! - Robert Cook.
Millennial Harbinger vol. 5 no. 6 (June1834): 283.